Local Police Response to Arizona Curfew
on
June 1, 2020
at
10:48 am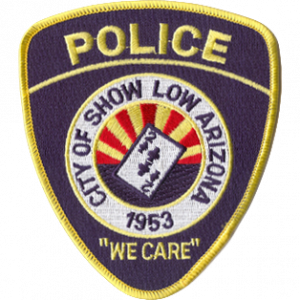 (From the Show Low Police Department Facebook Page)
"Governor Doug Ducey today issued a statewide Declaration of Emergency, including putting in place a curfew starting at 8:00 p.m. tonight. The curfew is in effect each day from 8:00 p.m. until 5:00 a.m. and shall expire on Monday, June 8, at 5:00 a.m. unless further extended.
While Show Low Police Department fully supports and understands this order, we also understand the community's concern. The Governor's Order is intended to keep the peace, and to protect life and property. It's not intended to interfere with everyday activities, and allows people to shop, go out to eat, go to church, seek medical help, etc. Show Low is fortunate not to have experienced the civil unrest seen in other parts of the state, but the Governor's Order is meant to address a wide spread and rapidly changing situation. As always, Show Low Police stands with our community during these trying times."
(From the Pinetop-Lakeside Police Department Facebook Page)
"Governor Ducey has issued an emergency order for a curfew for the State of Arizona between the hours of 8:00 pm and 5:00 am, beginning Sunday, May 31st and expiring at 5 am on Monday, June 8th.
This state emergency order gives authority to the Pinetop-Lakeside Police Department to enforce the curfew, HOWEVER We won't enforce this order because it does not require any business to close since private business operators and their customers are exempt from any travel restriction, but persons travelling to and from a private business are still subject to the ban on assembly at a public place or on a public street .
The community of Pinetop-Lakeside, thankfully has had no issues with riots, fights, fires, etc., however, If issues do arise, the Pinetop-Lakeside PD has been given the authority to enforce the curfew.
Please stay safe and thank you for your cooperation."