Update: NPC's Response to the Coronavirus
on
March 27, 2020
at
5:12 pm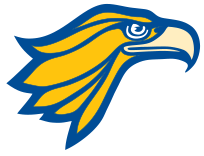 OFFICIAL UPDATE 3-26-20: NPC's COVID-19 response moving forward
NPC's top priority is the health and safety of our students, employees, and community members.  On Tuesday, executive staff held an extensive discussion with the District Governing Board regarding the College's response to the COVID-19 pandemic.  The end result of this discussion was a decision to close college facilities to the public and students, effective March 30, until further notice. Our decision mirrors that of our local K-12 districts and several sister community colleges. This is not a step we take lightly, and we will do our best as a College to continue the work of the institution on behalf of our students and communities.
We will continue the suspension of classes through April 5, giving faculty time to move classes into an online/distance environment. Classes will resume in this revised format on April 6.  A few classes which cannot be offered in an online or distance format will be canceled.  Students will not be financially penalized for these cancellations, and will be notified by the College if their class is cancelled.
NPC faculty and staff are also quickly moving now to primarily work in a remote/telecommute format until further notice.  The College will be informing students of online and distance learning support and advising options that will be available to them.  We are committed to our community and to providing a quality education; and, will utilize this time to ensure that our student learning outcomes will not be compromised during this transition.
Following this announcement, we will contact our employees and students with more detailed information that pertains specifically to them.  In addition, further information can be found on https://www.npc.edu/covid19.  We realize that employees, students, and community members have many questions, and we are diligently working to communicate as much as possible.  Please continue to regularly check the website.
Beyond the current course suspension noted above, the College has also made the following decisions related to general college operations:
Community events taking place at NPC sites are canceled until further notice.  All payments made for affected events will be refunded.
All NPC spring semester completer events, including spring commencement, are canceled.  We will provide more information about alternatives to traditional mass-gathering completer events in upcoming messages.
NPC's leadership will continue to work diligently to keep our community informed and safe.  The current health crisis in the United States is evolving rapidly.  The College may need to change its current plans with little notice to respond to emerging events or at the direction of federal, state, or local governments.  Please do your part in this process by checking our website regularly and watching for updates from the College.