by KSNX
on
February 24, 2021
at
5:20 pm
Show Low Public Library announces a 1,300 square foot expansion to the library that will be primarily used as a Youth Center.  This project is funded in part from the Arizona State Library, Archives & Public Records, a division of the Secretary of State, with funds appropriated by the Arizona State Legislature; Rural Activation and Innovation Network (RAIN), and Show Low Library Friends.  Partners include the City of Show Low and Arizona@Work.
This new space will include dedicated computers for the youth, a large programming area, a recording studio, and an Arizona@Work Youth Affiliate Site.  The project will be complete in June of 2021.
Construction will commence on February 26th.  The library will remain open during construction, however, the east parking lot and east side entrance into the library will not be accessible.  The drive-through bookdrop will be open.  These restrictions will remain in effect for the duration of the expansion project.  For more information, call the library at (928) 532-4070.
by KSNX
on
February 18, 2021
at
5:59 pm
NPC's Talon Gallery features vibrant local artist Derayna DeClay's
Matriarch Ways exhibit through March 31
"I prefer to live life in color." This famous quote by the influential British artist David Hockney could not ring truer for White Mountain Apache artist Derayna DeClay. A member of the Eagle Clan, DeClay was born and raised on the Fort Apache Reservation and has seen her fair share of darker days.
Having lost her mother to cancer as a young teen, and struggling through the ups and downs related to her father's battle with alcoholism (who is now four years sober) she grappled with difficult life choices. Despite the battles, DeClay is now well on her way to becoming an influential local native artist and is well known for her colorful artwork and larger than life murals.
Her artwork takes a critical view of what she sees on her reservation: the need for Apache female empowerment, environmental issues, Apache traditional culture, representation of Apache woman. In May 2019 she graduated from the Institute of American Indian Arts in Santa Fe, New Mexico and plans to revitalize her community through education, training, and art. DeClay is a "Jack-of-All-Trades" who doesn't limit herself to one medium. Acrylic, markers, spray paint, screen printing, pencil, or chalk can all be found in her work. She is influenced by graffiti and illustration, as well as expressionism and color; DeClay's technique is always changing.
"The time has come for women to show their power, for others to hear our voices, to witness our grace, our healing spirit and the beauty of our truths," said DeClay. 'We are matriarchs.' I'm not afraid to speak. Hear my voice. I strive to live life outside the lines, break the molds, and I am stronger than you think."
As a muralist, she hopes to break from the gallery setting to a now interactive, engaging public forum. Believing creative expression can change painful experiences into strength, the artist has found healing, growth and personal transformation through creating art.
Her pieces can be found adorning local schools, service buildings and more – vibrant, positive murals with a big message and purpose.
Northland Pioneer College is pleased to present a collection of DeClay's work at NPC's Talon Gallery's virtual exhibit Matriarch Ways, which can be viewed online at www.npc.edu/talongallery through March 31. The collection is available for public purchase and is representative of DeClay's bright nature and immense talent.
An artist talk with DeClay will be held on Zoom on March 10, 2021 from 1 to 2 p.m. Please visit https://www.npc.edu/talon-art-gallery/current-exhibition to register for the event.
Due to COVID-19 restrictions, the physical art gallery at the Show Low campus remains closed to the general public. The virtual gallery and this and upcoming art exhibitions will be available on an ongoing basis at www.npc.edu/talongallery. Prior exhibitions can also be enjoyed there virtually. For more information about this exhibit, contact Gallery Director and NPC Art Faculty Magda Gluszek, (800) 266-7845, ext. 6176.
by KSNX
on
February 10, 2021
at
3:09 pm
(https://www.pinetoplakesideaz.gov/Facilities/Facility/Details/Woodland-Lake-Park-3)
The Town of Pinetop-Lakeside has been awarded a Grant from Arizona Department of Forestry and Fire Management to mitigate Bark Beetle infestation at Woodland Lake Park. It is planned to treat 90 acres of the 107+ acre park. The goal of this project is to remove ponderosa pine trees that are infested and dying to protect the healthy ponderosa pines in the park and in surrounding areas. For the duration of this project the Town of Pinetop-Lakeside will be CLOSING the entire Woodland Lake Park. The closure is to ensure the safety of the public as well as staff working in the park. Contractors and staff will be continually working in the park until the project is completed. During the closure Town of Pinetop-Lakeside staff will also be working on improvement projects at the Park. The improvements to the park have been ongoing since the purchase of the park was finalized in August of 2020. Those improvements include removing cattails, removing silt, repairs to the dam, repairing the head gate, dock repairs, reconstruction of the boat ramp, widening and repaving the pedestrian path around the lake, installation of new playground equipment, resurfacing of tennis/pickleball courts and bathroom remodel.
The CLOSURE of Woodland Lake Park will begin on February 8th, 2021. The park will remain closed until the projects are complete and it is safe for park patrons to return. Since progress of these projects depends heavily on weather conditions it is unknown at the time when Woodland Lake Park will reopen to the public. The Town of Pinetop-Lakeside appreciates your patience during the closure. If you have questions regarding any of these projects or would like information regarding Bark Beetles and the devastation they can cause please contact Public Works Department at (928) 368-8885 or refer to the information page at https://www.pinetoplakesideaz.gov/347/Woodland-Lake-Park-Western-Bark-Beetle.
by KSNX
on
February 2, 2021
at
5:36 pm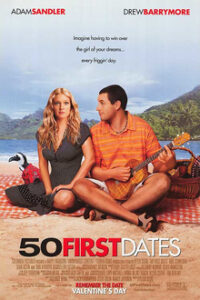 Kid's Night Out
When: Friday, Feb. 12
Where: Show Low Family Aquatic Center
Time: 6-8 p.m.
Age: 5-12 years
Cost: $10 per child (MUST PRE-REGISTER)
Kids enjoy dinner, play games and swim. Register online at showlow.activityreg.com. Limited space available. For more information, call (928) 532-4130.
Valentine's Drive-In Movie
When: Friday, Feb. 12
Where: Show Low City Campus Gym
Time: Movie begins at 6 p.m.
Cost: $10 per car (MUST PRE-REGISTER)
Featured movie is 50 First Dates. Includes a beautifully wrapped red rose for your sweetheart and a valentine treat for you to share. Tickets will be sold at Show Low Family Aquatic Center (1100 W. Deuce of Clubs) or online at showlow.activityreg.com. Spaces Limited. For more information, call (928) 532-4130.