Sheriff KC Clark announces retirement…
on
December 5, 2018
at
11:00 am
Warning
: in_array() expects parameter 2 to be array, boolean given in
/home/content/26/13949026/html/1055ksnx.com/wp-content/plugins/page-links-single-page-option/addons/auto-pagination/auto-pagination-functions.php
on line
185
Warning
: in_array() expects parameter 2 to be array, boolean given in
/home/content/26/13949026/html/1055ksnx.com/wp-content/plugins/page-links-single-page-option/addons/pagination-styles/pagination-styles-functions.php
on line
146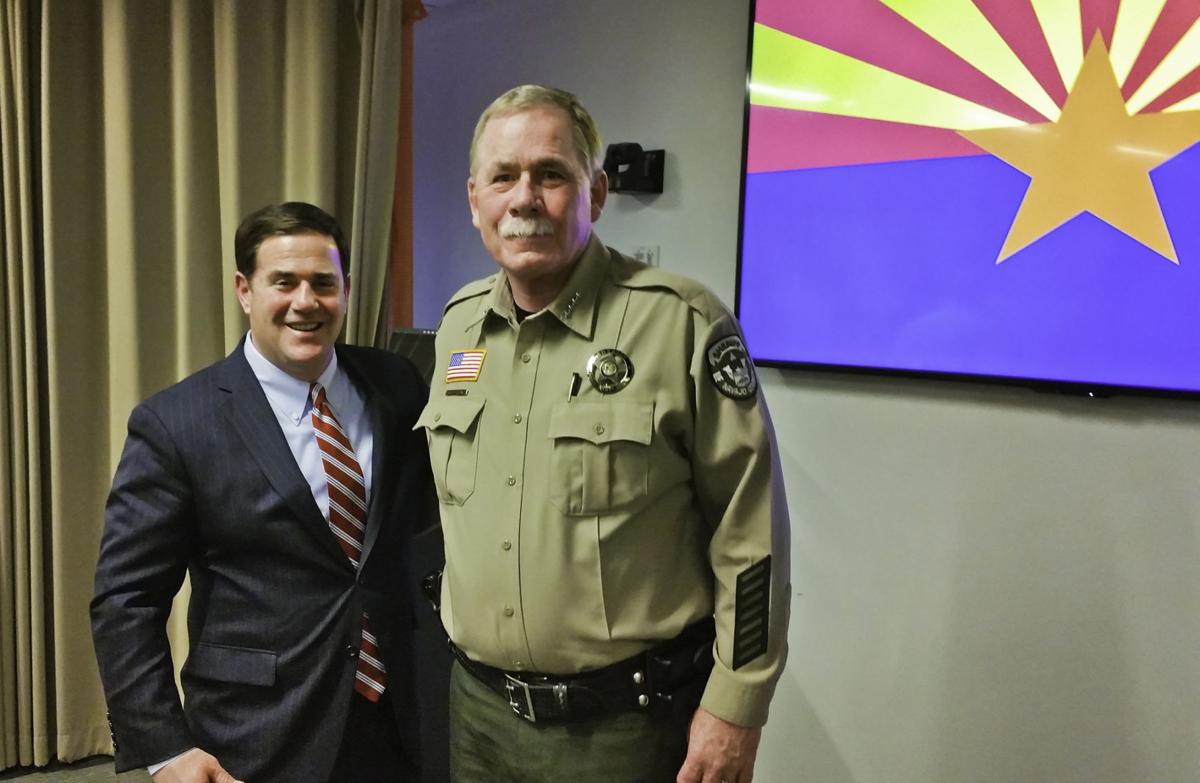 KC is comfortable with his decision to retire. "I don't want to do this anymore," he said. "It's time to go. I'm done. I have done as much as I can. It's time for me to get going."
In retirement, KC plans to renew and expand his commitments to civic organizations like the Masons and the Kiwanis Club. He plans to increase his involvement in his church and make up lost time with his children and his granddaughter. In June, he and his wife, Brenda, are planning a four-month road trip to Alaska in their 5th-wheel travel trailer.
KC's visibly relaxed now and, as with anyone whose livelihood depended for so many years on not offending voters, he's now ready to let his hair down and express his sense of humor. For his future career plans, KC said, he's thinking about becoming a professional troublemaker. "I want them to pay me to do it," he said.
"I want to become a professional provocateur," he said.The dictionary defines "provocateur" as a "person who provokes trouble, causes dissension, an agitator…."
"Somebody said to me, 'You're already that.' It's true, I've been that my whole life."
Three decades ago, Navajo County Sheriff Glenn Flake presented KC with his badge.
KC has been mentoring Dave Clouse, hoping the Board of Supervisors will appoint him sheriff when KC retires on February 12. Clouse's grandfather is Glenn Flake. "So I get to give the badge back to the family that gave me that chance," KC said.