Today is the last day to register to vote…
on
October 9, 2018
at
11:27 am
Warning
: in_array() expects parameter 2 to be array, boolean given in
/home/content/26/13949026/html/1055ksnx.com/wp-content/plugins/page-links-single-page-option/addons/auto-pagination/auto-pagination-functions.php
on line
185
Warning
: in_array() expects parameter 2 to be array, boolean given in
/home/content/26/13949026/html/1055ksnx.com/wp-content/plugins/page-links-single-page-option/addons/pagination-styles/pagination-styles-functions.php
on line
146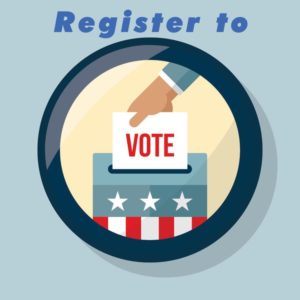 White Mountain voters have until 5 p.m. today, to register to vote in the upcoming general election.
Voters may register in person up until 5 p.m. at the Navajo County Elections office located at 100 East Code Talkers Drive/South Highway 77 in Holbrook, according to Navajo County Election Coordinator, Christen Haddox.
The Apache County Recorder's Office is open from 6:30 a.m. until 5:30 p.m. and is located at 75 West Cleveland St., in St. Johns. Apache County offices were closed on Monday for Columbus Day, but Apache County Manager Ryan Patterson said that voter rgistration will be open on Tuesday.
Online voter registration: If you are unable to travel to Holbrook or St. Johns, there is an online registration option through the Arizona Motor Vehicle Division (MVD) which is open to all residents of Arizona.
Early voting for Apache and Navajo counties begins on Wednesday, Oct. 10, also according to Haddox. Both county websites provide a list of early voting poll locations.