John Lennon 'Imagine' Box Set Planned…
on
August 28, 2018
at
2:21 pm
Warning
: in_array() expects parameter 2 to be array, boolean given in
/home/content/26/13949026/html/1055ksnx.com/wp-content/plugins/page-links-single-page-option/addons/auto-pagination/auto-pagination-functions.php
on line
185
Warning
: in_array() expects parameter 2 to be array, boolean given in
/home/content/26/13949026/html/1055ksnx.com/wp-content/plugins/page-links-single-page-option/addons/pagination-styles/pagination-styles-functions.php
on line
146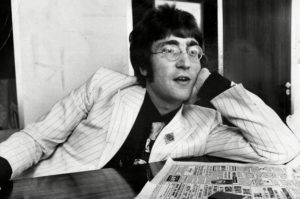 Geffen/UMe announced the six-disc box set John Lennon: Imagine: The Ultimate Collection, set for release on Oct. 5 — days before what would have been his 78th birthday.
The remixed and remastered 140-track collection — fully authorized by Yoko Ono, who oversaw the production and creative direction of the project — will spread across four CDs and two Blu-ray discs. The set will feature rare, unheard demos, outtakes, isolated tracks, films and more from the making of the 1971 album Imagine.
According to press release announcing the box set, "This is the first time that this iconic album has been explored and presented so completely. It's a long-overdue and fitting tribute to one of the most important songs, albums and creative collaborations of the 20th century. John & Yoko's message is as universal and pertinent today as it was when the album was created and arguably needed more now than ever.
Source : Billboard