Bob Seger Reschedules Tour Dates
on
May 25, 2018
at
9:31 am
Warning
: in_array() expects parameter 2 to be array, boolean given in
/home/content/26/13949026/html/1055ksnx.com/wp-content/plugins/page-links-single-page-option/addons/auto-pagination/auto-pagination-functions.php
on line
185
Warning
: in_array() expects parameter 2 to be array, boolean given in
/home/content/26/13949026/html/1055ksnx.com/wp-content/plugins/page-links-single-page-option/addons/pagination-styles/pagination-styles-functions.php
on line
146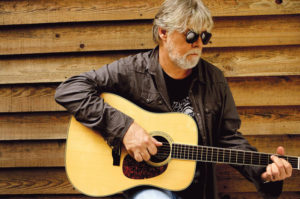 After postponing the Runaway Train tour with his Silver Bullet Band last fall after 13 shows due to spinal surgery in October, Seger has announced the first 13 rescheduled dates, with the remaining seven expected to follow soon. The first rescheduled show takes place Nov. 24 in Kansas City, with dates rolling into February.
The full Seger make-up itinerary so far includes:
Nov. 24 (Original date Oct. 14, 2017), Kansas City, Sprint Center
Nov. 27 (Oct. 10), Des Moines, Iowa, Wells Fargo Arena
Nov. 30 (Oct. 12), Scottrade Center, St. Louis
Dec. 12 (Nov. 15), XCEL Energy Center, Saint Paul, Minn.
Dec. 14 (Nov. 17), Rosemont, Ill., Allstate Arena
Dec. 20 (Oct. 5) — Greenville, S.C., Bon Secours Wellness Arena
Dec. 22 (Oct. 7) — Atlanta, Infinite Energy Arena
Jan. 19 (Sept. 30) — Columbus, Ohio, Nationwide Arena
Jan. 29 (Nov. 13), Billings, Mont., Rimrock Auto Arena
Jan. 31 (Nov. 7), Boise, Idaho, Ford Center
Feb. 15 (Oct. 28), Phoenix, Talking Stick Resort Arena
Feb. 17 (Oct. 26), Denver, Pepsi Center
Feb. 23 (Nov. 4), The Forum, Inglewood, Calif.
Source : Billboard