Pizza Ranch…Coming to AZ ??
on
April 20, 2018
at
1:11 pm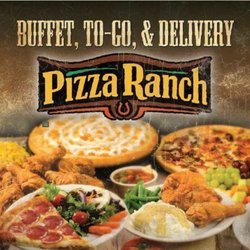 America's new favorite pizza chain restaurant may come as a surprise to many pizza aficionados. According to a new fast food survey conducted by Market Force Information, Pizza Ranch is the most beloved place to get a slice in 2018.
The Midwest-based pizza chain started in Hull, Iowa in 1981, and now has 200 locations in over 13 states, including Colorado, Illinois, and Wyoming. They serve a pizza buffet with an assortment of pies, sides, and desserts, including their signature "Cactus Bread," a dessert pizza made with cinnamon streusel and icing.
Source : People