Prince Heirs Stew…
on
April 16, 2018
at
11:10 am
Warning
: in_array() expects parameter 2 to be array, boolean given in
/home/content/26/13949026/html/1055ksnx.com/wp-content/plugins/page-links-single-page-option/addons/auto-pagination/auto-pagination-functions.php
on line
185
Warning
: in_array() expects parameter 2 to be array, boolean given in
/home/content/26/13949026/html/1055ksnx.com/wp-content/plugins/page-links-single-page-option/addons/pagination-styles/pagination-styles-functions.php
on line
146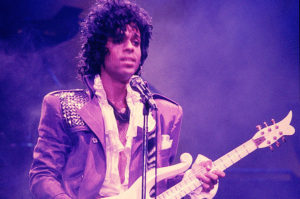 As the second anniversary of Prince's death approaches, his heirs have yet to collect a dollar of his estimated $200 million estate. But bankers, lawyers and consultants have earned millions from it.
The long saga to settle the estate provides a cautionary tale about dying without a will, as Prince did when he died of an accidental opioid overdose at his suburban Minneapolis studio on April 21, 2016, and the heirs can't quit squabbling. Here's a look at where things stand:
NO DOUGH YET
Even though it's been nearly two years since Prince died, the executor of the estate, Comerica Bank and Trust, can't split the money among Prince's six surviving siblings until the Internal Revenue Service and executor agree on the estate's value when Prince died.
It's not clear when that might happen. The IRS and state of Minnesota are entitled to collect about half, though the estate can stretch out the payments over time.
Source : Billboard