Tommy Lee Announces Engagement
on
February 19, 2018
at
9:52 am
Warning
: in_array() expects parameter 2 to be array, boolean given in
/home/content/26/13949026/html/1055ksnx.com/wp-content/plugins/page-links-single-page-option/addons/auto-pagination/auto-pagination-functions.php
on line
185
Warning
: in_array() expects parameter 2 to be array, boolean given in
/home/content/26/13949026/html/1055ksnx.com/wp-content/plugins/page-links-single-page-option/addons/pagination-styles/pagination-styles-functions.php
on line
146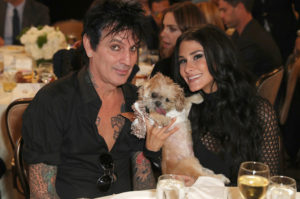 It was all love in the air on Valentine's Day yesterday (Feb. 14) as we saw plenty of hearts, roses, candies, and xoxo's on our social feeds. Mötley Crüe founder Tommy Lee stole the show, though, by going a step further and announcing his engagement to 31 year-old Vine star Brittany Furlan.
The 55 year-old drummer took to Instagram to announce the special moment. In a caption that read,
"Well this certainly beats chocolates! Say hello to future Mrs. Lee #engaged," the photo showed the couple holding hands, with Furlan showing off her beautiful heart-shaped rock.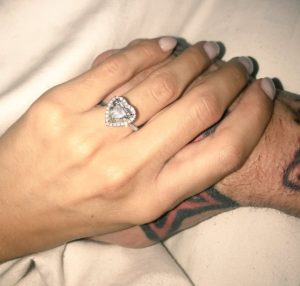 The former Viner also hit the net to express her joy, writing that it was the best day of her life. "Best day of my life!!!! I can't wait to get to spend forever with my best friend," she Tweeted.
Source : Billboard