Hendrix Album Will Feature Unreleased Songs
on
December 7, 2017
at
2:12 pm
Warning
: in_array() expects parameter 2 to be array, boolean given in
/home/content/26/13949026/html/1055ksnx.com/wp-content/plugins/page-links-single-page-option/addons/auto-pagination/auto-pagination-functions.php
on line
185
Warning
: in_array() expects parameter 2 to be array, boolean given in
/home/content/26/13949026/html/1055ksnx.com/wp-content/plugins/page-links-single-page-option/addons/pagination-styles/pagination-styles-functions.php
on line
146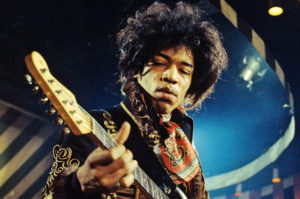 Unreleased songs recorded by Jimi Hendrix between 1968 and 1970 will be released next year.
Experience Hendrix and Legacy Recordings announced Wednesday that they will release Hendrix's Both Sides of the Sky on March 9, 2018. The 13-track album includes 10 songs that have never been released.
Eddie Kramer, who worked as recording engineer on every Hendrix album made during the artist's life, said in an interview that 1969 was "a very experimental year" for Hendrix, and that he was blown away as he worked on the new album.
Source : Billboard