Roy Orbison Hologram at Center of New Legal Fight
on
November 24, 2017
at
1:27 pm
Warning
: in_array() expects parameter 2 to be array, boolean given in
/home/content/26/13949026/html/1055ksnx.com/wp-content/plugins/page-links-single-page-option/addons/auto-pagination/auto-pagination-functions.php
on line
185
Warning
: in_array() expects parameter 2 to be array, boolean given in
/home/content/26/13949026/html/1055ksnx.com/wp-content/plugins/page-links-single-page-option/addons/pagination-styles/pagination-styles-functions.php
on line
146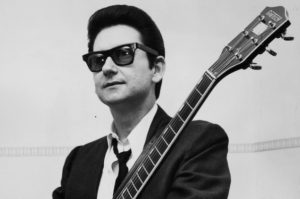 Death didn't stop Tupac Shakur or Michael Jackson from performing — as holograms, that is — but the family of Roy Orbison says a dispute with a vendor is keeping a digital reincarnation of the singer off stage.
Suing as Roy's Boys, the late Rock and Roll hall of Famer's sons claim Hologram USA failed to keep up its end of a deal for an Orbison hologram show and is now interfering with their efforts to create one with a new partner.
According to a complaint filed Monday in New York state court, Hologram USA approached Roy's Boys in 2014 about creating a 90-minute performance by an Orbison hologram. Under their deal, a prototype was to be delivered for review within 9 months. By Oct. 2016, Roy's Boys still hadn't seen one and sent Hologram USA a notice of termination.
Source : Billboard