School funding election ballots must be mailed today
on
November 7, 2017
at
11:05 am
Warning
: in_array() expects parameter 2 to be array, boolean given in
/home/content/26/13949026/html/1055ksnx.com/wp-content/plugins/page-links-single-page-option/addons/auto-pagination/auto-pagination-functions.php
on line
185
Warning
: in_array() expects parameter 2 to be array, boolean given in
/home/content/26/13949026/html/1055ksnx.com/wp-content/plugins/page-links-single-page-option/addons/pagination-styles/pagination-styles-functions.php
on line
146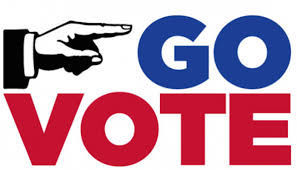 Voters in the Show Low and the Round Valley school districts have until 7 p.m. tonight to drop their ballots in the mail. Both districts are conducting mail-in elections; no polling places will be open.
In Show Low, the district is requesting approval from voters for a $10 million bond for capital improvements related to student safety and security, such as renovating buildings and school grounds, increasing instructional technology and replacing the district's aging bus fleet.
In Round Valley, the district is seeking to extend a 15 percent budget override property tax that was initially approved in 2012. The funding, according to district officials, will be used for maintaining teaching positions, retaining programs in music and holding down athletic fees.
Capital funding at districts around the state — used on buildings and equipment, like buses — has decreased from $450 per pupil in 2007 to $77 in 2016.
Ballots for each election were mailed to registered voters within the respective districts in early October. To cast a vote, simply fill out the ballot, place the ballot in a provided postage-paid envelope, sign the envelope, and drop it in the mail.
Source : Press Release