Def Leppard Could Tour With Journey
on
July 6, 2017
at
2:59 pm
Warning
: in_array() expects parameter 2 to be array, boolean given in
/home/content/26/13949026/html/1055ksnx.com/wp-content/plugins/page-links-single-page-option/addons/auto-pagination/auto-pagination-functions.php
on line
185
Warning
: in_array() expects parameter 2 to be array, boolean given in
/home/content/26/13949026/html/1055ksnx.com/wp-content/plugins/page-links-single-page-option/addons/pagination-styles/pagination-styles-functions.php
on line
146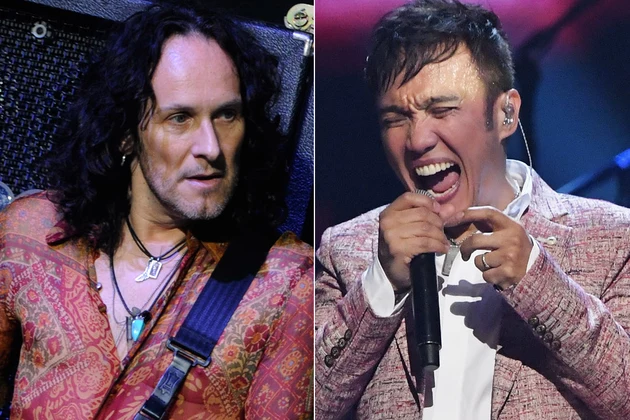 Def Leppard might perform some 2018 U.S. shows with Journey.
"I know that nothing is set in stone," Def Leppard guitarist Vivian Campbell said. "But negotiations are going on, and one of the acts we're talking about touring with next year could possibly be Journey."
Talk of a tour together heated up after founding Journey bassist Ross Valory apparently mentioned the possibility ahead of a show in New Orleans recently.
Read More: Def Leppard Could Tour With Journey for Some 2018 Dates | http://ultimateclassicrock.com/def-leppard-journey-tour-2018/?trackback=tsmclip