Pinetop Tree Recycle Location
on
January 4, 2017
at
4:23 pm
Warning
: in_array() expects parameter 2 to be array, boolean given in
/home/content/26/13949026/html/1055ksnx.com/wp-content/plugins/page-links-single-page-option/addons/auto-pagination/auto-pagination-functions.php
on line
185
Warning
: in_array() expects parameter 2 to be array, boolean given in
/home/content/26/13949026/html/1055ksnx.com/wp-content/plugins/page-links-single-page-option/addons/pagination-styles/pagination-styles-functions.php
on line
146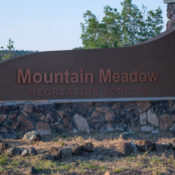 Help the environment and drop off your bare Christmas tree (no ornaments, wire hooks, lights, tinsel, etc.) for recycling before Jan. 8 at the Mountain Meadow Recreation Complex at 1101 N. Woodland Road.
This region-wide recycling event is a partnership between the Town of Pinetop-Lakeside and Novo Power. The recycled trees will be transported to the Novo Power biomass plant in Snowflake and used as fuel to generate electric power.
The Novo Power biomass plant is a 25-megawatt electrical generation plant located on the former Catalyst Paper Corp. property. The plant began commercial operations in June 2008 and generates power primarily fueled by wood waste from forest-thinning projects in the Apache-Sitgreaves National Forests. Novo Power is currently selling its electrical power output to Arizona Public Service (APS) and Salt River Project (SRP) under 20-year purchase agreements.