Daltrey Confirms the Who for Rumored Mega-Festival Show
on
April 27, 2016
at
2:46 pm
Warning
: in_array() expects parameter 2 to be array, boolean given in
/home/content/26/13949026/html/1055ksnx.com/wp-content/plugins/page-links-single-page-option/addons/auto-pagination/auto-pagination-functions.php
on line
185
Warning
: in_array() expects parameter 2 to be array, boolean given in
/home/content/26/13949026/html/1055ksnx.com/wp-content/plugins/page-links-single-page-option/addons/pagination-styles/pagination-styles-functions.php
on line
146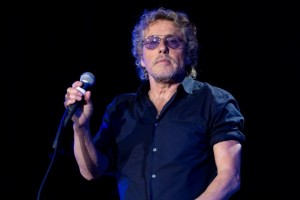 Roger Daltrey has been quoted confirming the Who as performers in an upcoming festival rumored to include appearances from Paul McCartney, Bob Dylan, the Rolling Stones, Neil Young and Roger Waters.
Daltrey's comments were published by the Toronto Sun, and although he seemed not to know many specifics, it sounds like at least some of the rumors regarding the festival are on target. "I think it's us and Roger Waters on the same day. I mean, it's a fantastic idea for a festival. It's the greatest remains of our era. I'm glad we made it … I just hope a lot of normal fans can get tickets before they get snatched up."
As previously reported, the festival is rumored to be taking place from Oct. 7-9, with a second weekend reportedly under discussion. The promoters behind the event, Goldenvoice Entertainment, are also behind Coachella — and that festival's site, in Indio, Calif., is said to be where the currently rumored shows will take place.