Grateful Dead to Be Honored With Benefit Tribute Project
on
March 17, 2016
at
1:26 pm
Warning
: in_array() expects parameter 2 to be array, boolean given in
/home/content/26/13949026/html/1055ksnx.com/wp-content/plugins/page-links-single-page-option/addons/auto-pagination/auto-pagination-functions.php
on line
185
Warning
: in_array() expects parameter 2 to be array, boolean given in
/home/content/26/13949026/html/1055ksnx.com/wp-content/plugins/page-links-single-page-option/addons/pagination-styles/pagination-styles-functions.php
on line
146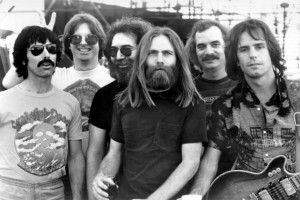 Get set for a huge, multi-artist benefit tribute compilation devoted to the Grateful Dead. Titled Day of the Dead, the set was curated by members of the indie-rock band the National and features 59 classic Dead songs interpreted by a range of artists from rock to folk to jazz.
The project has been divided into three volumes: "Thunder," "Lightning" and "Sunshine." The War on Drugs, Jim James from My Morning Jacket, Mumford and Sons, Bela Fleck, the Flaming Lips, Lee Ranaldo of Sonic Youth, J Mascis of Dinosaur Jr. and Lucinda Williams are just a few of the featured artists.
Among the special guests is the Grateful Dead's own Bob Weir, who sits in with Wilco on their version of "St. Stephen" and with the National on "I Know You Rider." Garth Hudson of the Band joins Arcade Fire's Richard Reed Parry and others on "Brokedown Palace." Bruce Hornsby, a former Dead sideman, also appears. You can see a complete track listing below.
Day of the Dead, which clocks in at a staggering six hours, will be released on May 20 as a three-CD set, a limited-edition vinyl box and as digital downloads. Profits will go to the Red Hot Organization, which fights AIDS/HIV and related health issues.