Keith Emerson Dead at 71…
on
March 11, 2016
at
1:43 pm
Warning
: in_array() expects parameter 2 to be array, boolean given in
/home/content/26/13949026/html/1055ksnx.com/wp-content/plugins/page-links-single-page-option/addons/auto-pagination/auto-pagination-functions.php
on line
185
Warning
: in_array() expects parameter 2 to be array, boolean given in
/home/content/26/13949026/html/1055ksnx.com/wp-content/plugins/page-links-single-page-option/addons/pagination-styles/pagination-styles-functions.php
on line
146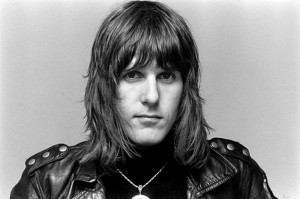 Keith Emerson, one of the most legendary keyboardists in rock history thanks to his work in Emerson, Lake & Palmer and The Nice, died at age 71 on March 10, according Emerson, Lake & Palmer's official Facebook page.
"We regret to announce that Keith Emerson died last night at his home in Santa Monica, Los Angeles, aged 71," the post reads. "We ask that the family's privacy and grief be respected."
The British prog-rock supergroup formed in 1970 and released nine albums over the course of its career, the first five of which hit the top 10 of the Billboard 200. The band's 1970 self-titled debut is a prog-rock classic; the follow-up, 1971's Tarkus, reached No. 1 on the Billboard 200. 1973's Brain Salad Surgery is regarded by many fans as their finest work. Emerson, Lake & Palmer broke up in 1979, with Emerson and Lake continuing on with a new drummer as Emerson, Lake & Powell. The original trio reunited in the early '90s to release two more albums
Prior to his success with the immensely popular and influential outift, Emerson played with British band The Nice, melding rock music with classical and jazz influences. Emerson was classically trained as a child, and one of the most technically proficient keyboard players of his generation. He started experimenting with the Moog synthesizer after hearing the landmark 1968 LP Switched-On Bach. Emerson's showmanship while performing on the Moog, Hammond organ or piano was one of the trio's defining elements.