by Tommy
on
September 20, 2018
at
10:05 am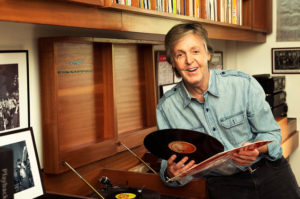 Paul McCartney is no stranger to having No. 1s on the Billboard charts. But this week, the living legend racked up his first album to debut at No. 1 on the Billboard 200 (dated Sept. 22), with Egypt Station, and the set also happened to be his first chart-topper in more than 36 years. In total, it marks his eighth leader, and his first since Tug of War led the list for three weeks in 1982.
Source : Billboard
by Tommy
on
September 18, 2018
at
2:50 pm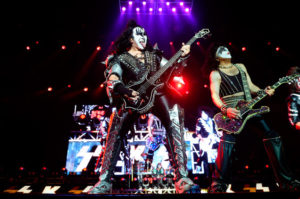 How big were Kiss in 1978? So big that their label shipped out a million copies of solo albums from all four members on the same day in September 1978. The greasepaint rockers will celebrate the 40th anniversary of that unique rock moment on Oct. 19 when the albums from singer/guitarist Paul Stanley, bassist/singer Gene Simmons, drummer Peter Criss and guitarist Ace Frehley will be collected in a lavish box set for the first time.
Casablanca/UMe will release Kiss: The Solo Albums — 40th Anniversary Collection in a limited-edition, 180-gram 4LP box set on Oct. 19; pre-orders are available here. Only 2,500 copies of the vinyl box sets will be available, with Simmons' featuring red vinyl, Stanley's purple, Frehley's blue and Criss' green, and all four packaged in a deluxe black-matte slipcase with glossy black images of each member's face surrounded by the band's iconic logo.
Source : Billboard
by Tommy
on
September 14, 2018
at
1:02 pm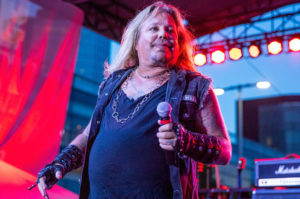 Don't worry, Mötley Crüe didn't break their promise not to tour again, but they are reuniting. Singer Vince Neil announced on Twitter on Thursday (Sept. 13) that he had some very exciting news. "I'll be going back in recording studio in a few weeks with the boys to record 4 brand new Motley Crue tracks! Rock On!!," he wrote.
And, just in case you were confused by that headline, Neil was back a short time later to make it crystal clear: "For those of you who don't understand, yes "the boys" means Motley and we signed a contact not to tour anymore. We never broke up or said we would never make music again."
Source : Billboard