by Tommy
on
May 2, 2016
at
1:23 pm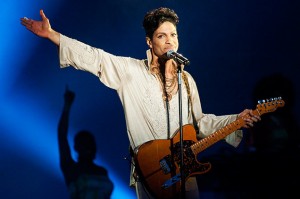 The musician was found dead April 21 at his home and recording studio in suburban Minneapolis. The first hearing on his estate is Monday in probate court.
Prince's sister, Tyka (TY'-kuh) Nelson, filed paperwork last week saying Prince had no known will. Under Minnesota law, his estate would be divided among surviving siblings.
Nelson declined comment to reporters before Monday's hearing.
Prince made hundreds of millions of dollars for record companies, concert venues and others, and owned about $27 million in property in Minnesota.
A law enforcement official who spoke to The Associated Press on condition of anonymity said investigators are looking into whether Prince died from an overdose and if a doctor had been prescribing him drugs.
by Tommy
on
April 28, 2016
at
2:42 pm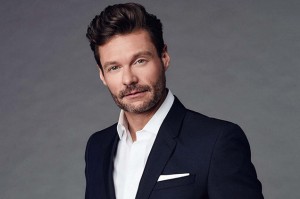 The prolific producer and host has inked a new deal to continue fronting the network's long-running ball-drop special, New Year's Rockin' Eve, for four more years. The pact also keeps Seacrest within the Disney fold as industry rumors swirl that he could be a contender for Michael Strahan's slot on ABC's Live! with Kelly and Michael, though ABC brass is said to be waiting for the dust to settle before making any decisions about a replacement.
by Tommy
on
April 27, 2016
at
2:46 pm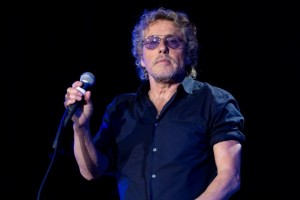 Roger Daltrey has been quoted confirming the Who as performers in an upcoming festival rumored to include appearances from Paul McCartney, Bob Dylan, the Rolling Stones, Neil Young and Roger Waters.
Daltrey's comments were published by the Toronto Sun, and although he seemed not to know many specifics, it sounds like at least some of the rumors regarding the festival are on target. "I think it's us and Roger Waters on the same day. I mean, it's a fantastic idea for a festival. It's the greatest remains of our era. I'm glad we made it … I just hope a lot of normal fans can get tickets before they get snatched up."
As previously reported, the festival is rumored to be taking place from Oct. 7-9, with a second weekend reportedly under discussion. The promoters behind the event, Goldenvoice Entertainment, are also behind Coachella — and that festival's site, in Indio, Calif., is said to be where the currently rumored shows will take place.