on
August 25, 2016
at
6:08 pm
Gene Simmons  turns 67
by Tommy
on
August 24, 2016
at
12:59 pm
A few points of information from our friends at the Public Health Emergency Preparedness program for the upcoming flu season.
• The single best way to protect against the flu is to get vaccinated each year. Everyone 6 months and older should get vaccinated.
• CDC recommends a yearly flu vaccine as the first and most important step in protecting against flu viruses.
• While there are many different flu viruses, a flu vaccine protects against the viruses that research suggests will be most common.
• Flu vaccination can reduce flu illnesses, doctors' visits, and missed work and school due to flu, as well as prevent flu-related hospitalizations.
• Everyone 6 months of age and older should get a flu vaccine as soon as the current season's vaccines are available.
• Vaccination of high risk persons is especially important to decrease their risk of severe flu illness.
• Vaccination are important for people at high risk of serious flu complications include young children, pregnant women, people with chronic health conditions like asthma, diabetes or heart and lung disease and people 65 years and older.
• Vaccination also is important for health care workers, and other people who live with or care for high risk people to keep from spreading flu to them.
• Children younger than 6 months are at high risk of serious flu illness, but are too young to be vaccinated. People who care for infants should be vaccinated instead.
Take everyday preventive actions to stop the spread of germs.
by Tommy
on
August 22, 2016
at
11:40 am
Styx and former Eagles guitarist Don Felder are going to set up camp in Las Vegas for a series of shows early next year, calling their residency Renegades in the Fast Lane. Shows are scheduled on Jan. 6-7, 11 and 13-14, 2017, exclusively at the Venetian in Las Vegas. Tickets go on sale Friday at venetian.com.
"I'm so excited to be sharing the stage at the Venetian with my good friends Styx," Felder said in a news release. "This is going to be one rocking show in the most rocking city in the U.S."
Styx, who will welcome original bassist Chuck Panozzo for occasional surprise appearances, have created a new set list for this Vegas residency, and also plan a brand-new stage production. Felder appeared with Styx and Foreigner as part of the Soundtrack of Summer tour a couple of years ago.
Read More: Styx and Don Felder Announce Las Vegas Concert Residency | http://ultimateclassicrock.com/styx-don-felder-las-vegas-2017/?trackback=tsmclip
by Tommy
on
August 19, 2016
at
9:43 am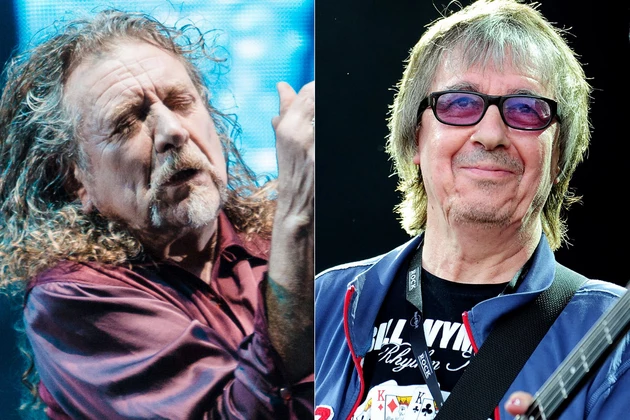 Robert Plant will join an 80th-birthday concert celebration for former Rolling Stones co-founder Bill Wyman this fall. The event, held in conjunction with BluesFest at Indig02 in London, will also include guest appearances by Mark Knopfler, Bob Geldof and others.
"This Bill Wyman concert is shaping up to be one of the gigs of the year," BluesFest director Leo Green said in a new press release. "The addition of Robert Plant to an already monumental lineup is a clear indicator of the vast influence this incredible musician has had on the music world and we're delighted that he's chosen to celebrate this milestone birthday with us – who knows who else might turn up on the night to jump up onstage."
Read More: Robert Plant Will Perform at 80th Birthday Concert for Bill Wyman | http://ultimateclassicrock.com/robert-plant-bill-wyman-concert/?trackback=tsmclip
by Tommy
on
August 18, 2016
at
12:51 pm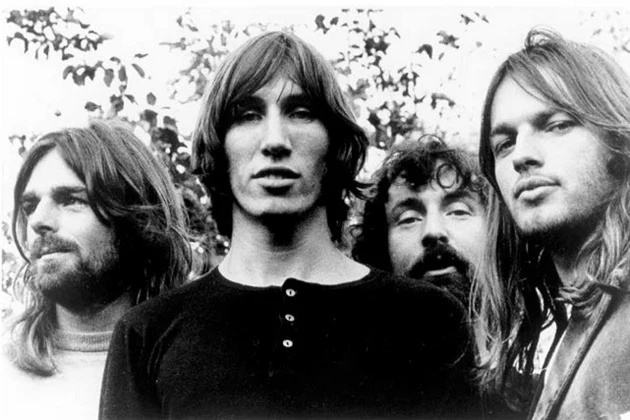 Three more vinyl reissues from Pink Floyd's past will be released next month. The trio of albums leading up to the band's mainstream breakthrough LP The Dark Side of the Moon — Atom Heart Mother, Meddle and Obscured by Clouds — will be reissued on Sept. 23.
The new releases follow the vinyl reissues of other Pink Floyd albums earlier this year, including The Piper at the Gates of Dawn, A Saucerful of Secrets and More. The Wall and The Division Bell vinyl reissues are due on Aug. 26.
Read More: Pink Floyd Vinyl Reissues Continue With Three Pre-'Dark Side of the Moon' Albums | http://ultimateclassicrock.com/pink-floyd-vinyl-reissues/?trackback=tsmclip